Welcome to... "al Duomo inn"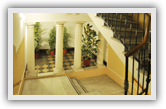 "al Duomo inn" is the only bed and breakfast with a stunning view of the heart of Catania: the Dome.
Based in the historical "via Vittorio Emmanuele II", at the first floor of a nineteenth-century palace, the
B&B is within a stone threw of every attraction, such as St. Agathe's Cathedral, via Etnea and its historical buildings and fancy shops, the lively fish market (piscaria) and Castello Ursino.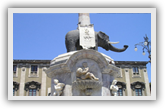 You will be amazed by the greek and roman monuments as well as the magnificent local Baroque.
By night, you will be delighted to walk in the streets of one of the vividest cities in Italy.
Moreover, The beaches of "La Playa" and "La scogliera" are also very easy to reach.
We look forward to show you the beauty of Catania, which we are fully proud of.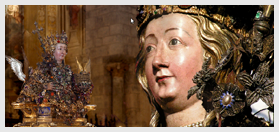 Festival of Saint Agatha
The Festival of Saint Agatha is the most important event for Catania's citizens.
It takes place in the first half of February: every day, the city is animated with celebrations, exhibitions, the numerous Saint devoted, ...
read more
>>
Contacts
"al Duomo inn" B&B
210, via Vittorio Emanuele. 95025
(Dome) Catania

For further information, please call:

Tel. +39 095 321028

Mobile1 +39 347 0697006

Mobile2 +39 339 8974304

E-mail: info@alduomoinn.it